A GUIDE ON WHERE TO PUT ASHES AFTER CREMATION
The question of where to put ashes after cremation can be very stressful if you are not 100 percent sure of where you want to put the remains of your loved one. We want you to be confident in your decision. You have a couple of different options after cremation. Read below to discover what each piece represents and how to arrive at the route you wish to take. At Maple Nail, we are always here to help you through difficult times. We want to make the process as easy as possible for you.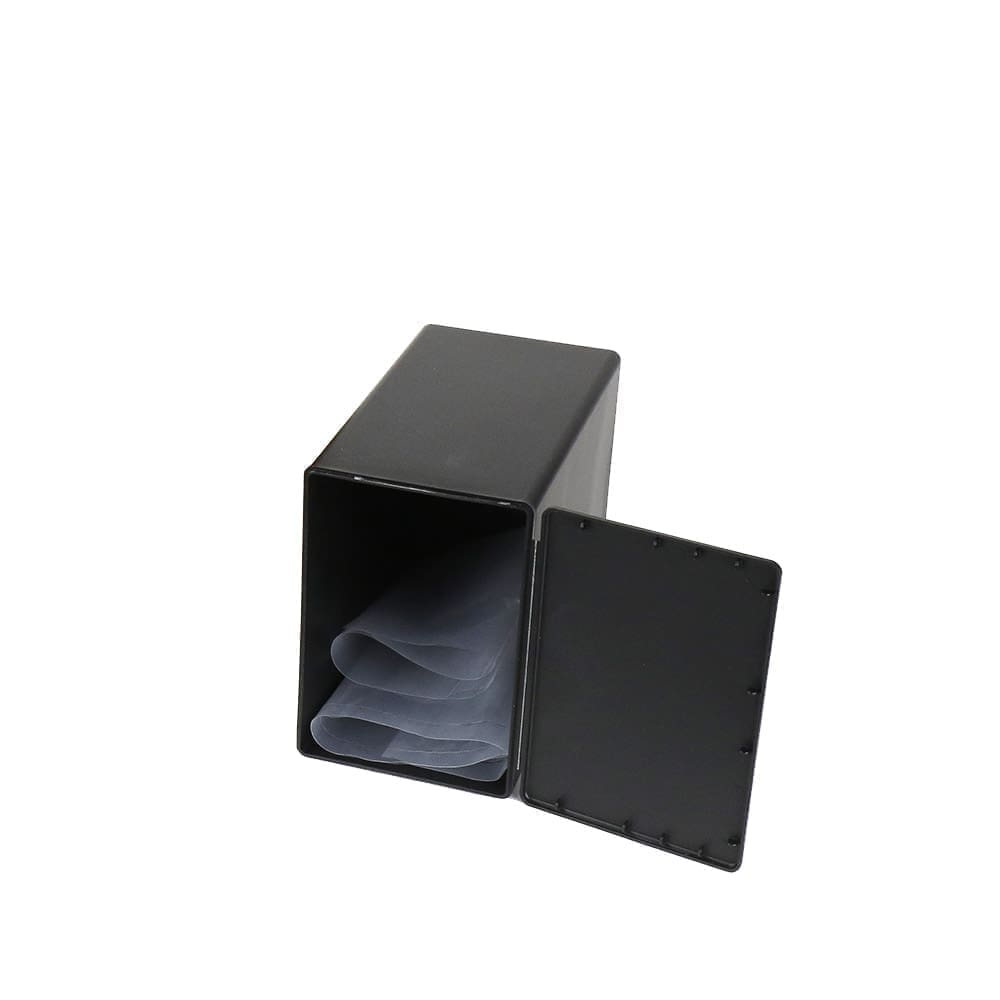 Temporary urns are used to contain the remains tightly in a vessel that fits perfectly in our wooden urns. Included in each temporary urn is one plastic containment bag with tie, fully prepared for a cremation service to use. One Included with each single and two with each
companion urn
.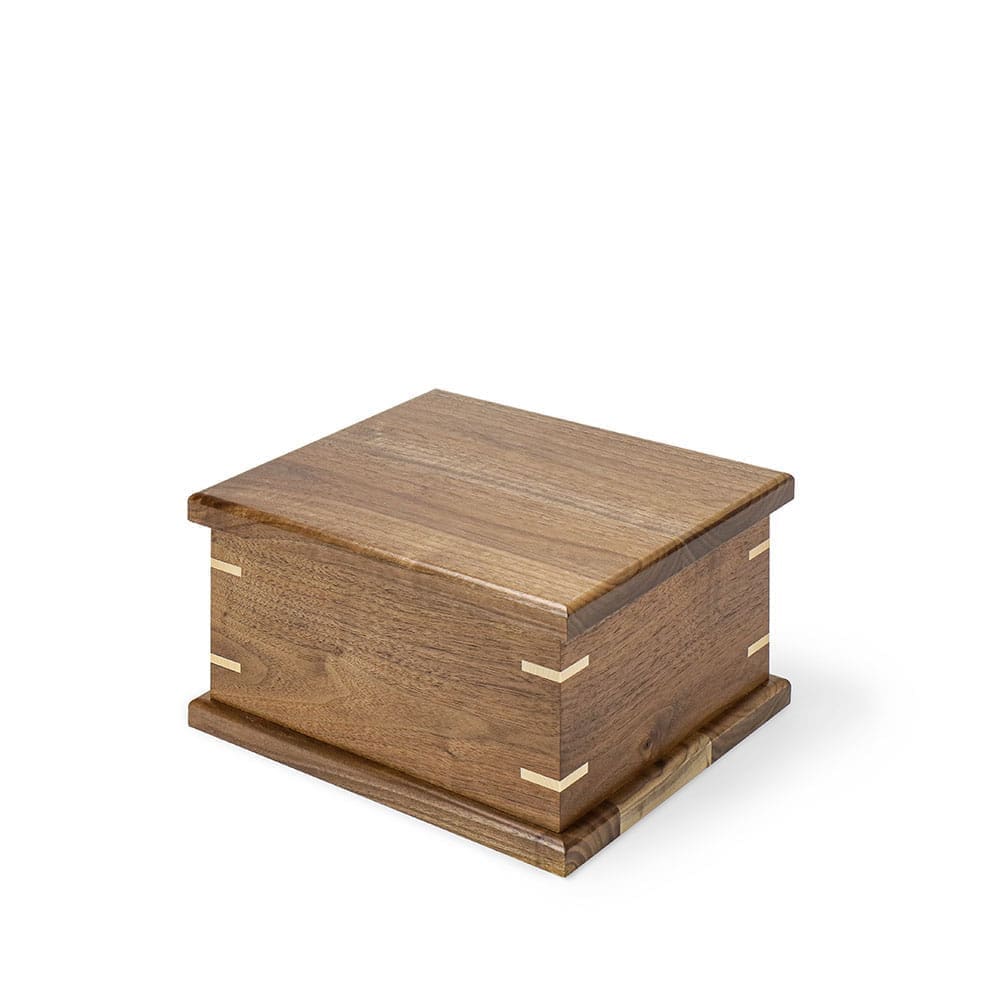 Our handmade urns come in a variety of sizes and wood types appropriate for a beautiful home display or are also fitted for a mausoleum. Choose from black walnut, cherry, poplar, hard maple, bird's-eye maple, or red oak. Single urns have one composite 200-cubic-inch temporary urn included. Companion urns have two 200-cubic-inch temporary urns included.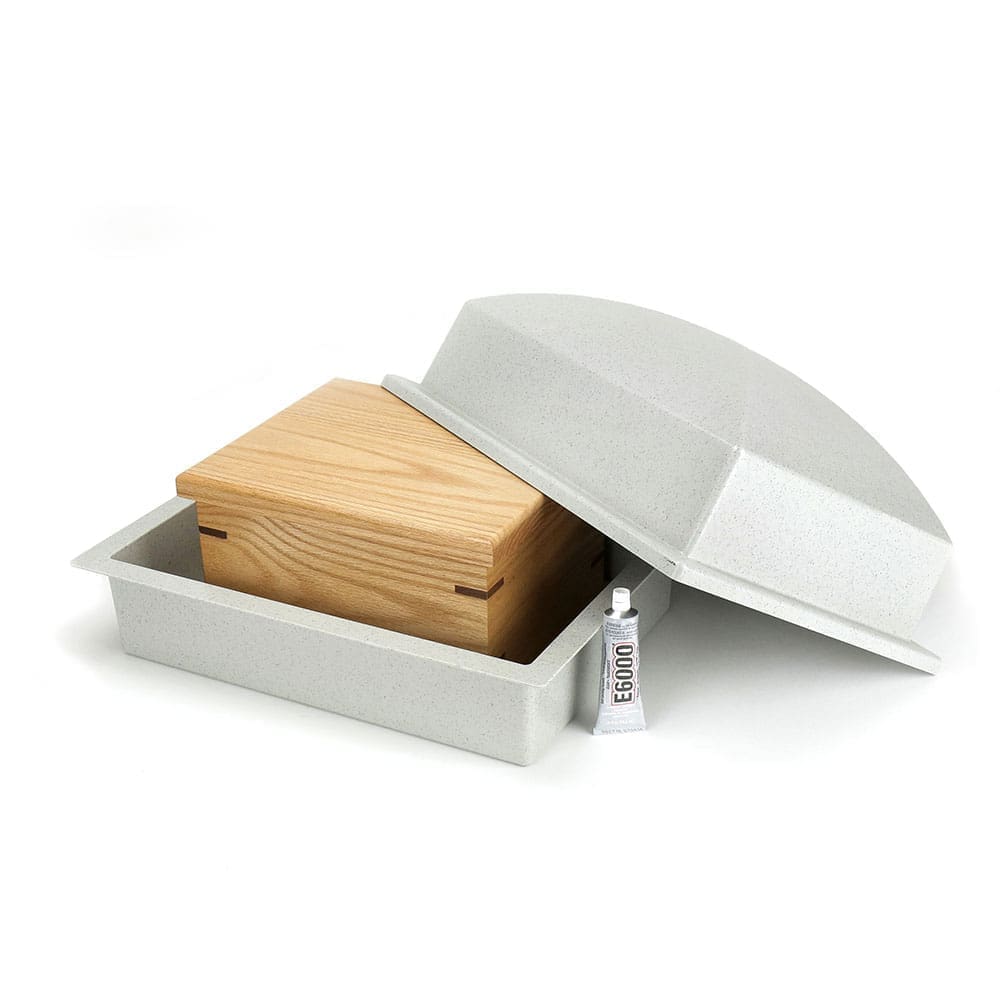 If you are undecided about where to put ashes after cremation, but you know you want to do an earth burial, you may choose to, or be required to, purchase a "burial vault" per cemetery requirements (talk to your funeral director). The burial vault is used to protect the wooden urn from the weight of the earth and is often required by traditional cemeteries. There are 3 vault sizes available on our site that perfectly contain our 3 urn sizes inside. You can purchase the vault at the same time as the urn, or as a separate purchase.